Headphones with microphone with 2-pin Midland plug PNI HF32
Brand:
PNI
Unit:
psc
Qty:
6
Delivery for 2-4 days in case of positive stock
Peakomplektil on 2-kontaktiline Midlandi ühenduspesa, mis teeb selle ühilduvaks enamiku Midlandi PMR-jaamade raadiojaamadega ning kõigi mikrofoni / kõrvaklappide sisendjaamadega.
Kõrvaklapp on varustatud painduva toega, mis pakub suuremat mugavust ja suuremat liikuvust, välistades kõrvast kukkumise. Lisaks pakub In Ear süsteem selget ja valju heli, kõrvaldades taustamüra.
Peakomplekti kaablil on PTT (Push To Talk) nupp, mis võimaldab edastada ilma jaama mikrofoni puudutamata.
Pistik:

2-kontaktiline Midlandi ühenduspesa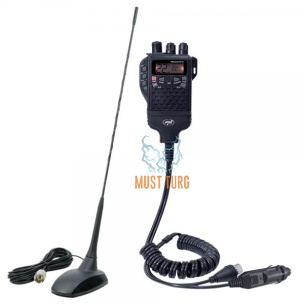 Partneri laos puudumise korral tarneaeg 10-14 päeva!
99,00 €