Battery pack and antenna for PNI HP62 station Li-Ion 1500mAh
Brand:
PNI
Unit:
psc
Qty:
7
Delivery for 2-4 days in case of positive stock
Nüüd saate jaama kõikjale kaasa võtta, mis sisaldab PNI PB-HP62 Li-Ion 1500mAh aku, 230V toide ja BNC antenni, võite muuta PNI HP 62 raadiojaama kaasaskantavaks jaamaks, nii et saate seda kasutada kõikjal .
Soovitatav eriti parklates, et juhtidega kiirelt ja tõhusalt suhelda, või isegi vaba aja ekspeditsioonidel, kui ka teistel osalejatel on CB -sagedusalas (27 MHz) töötav jaam.
suurus

55 x 30 x 75 mm (aku) 20 cm (antenn)
Ühildub seadmega

PNI Escort HP 62
Kaal

102 g (ilma toiteallika ja antennita)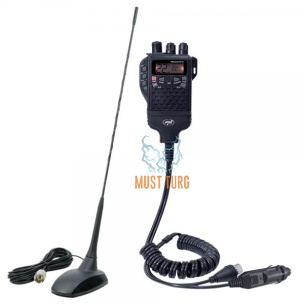 Partneri laos puudumise korral tarneaeg 10-14 päeva!
99,00 €