Luminaire frame with metal ribs T8 Led 230V 2x120cm Kobi
Brand:
KOBI
Unit:
psc
Qty:
Partner in stock. Delivery 4-6 days
Delivery for 2-4 days in case of positive stock
Klassikaline sisetingimustesse mõeldud valgusti. Valgustoru kaitstud teraskaitse ribadega, korpus valmistatud värvitud plekist ja ABS plastist. Valgustis kasutatakse T8/1200mm LED valgustoru 2tk
(ei ole komplektis kaasas). 
Tehniline info:
Sisetingimustesse
Laekinnitus
Teraskorpus, ilma klaasosata, valgustoru kaitseribidega
Kasutamiseks T8 1200mm (2tk, ei ole komplektis kaasas)
Pikkus 1260mm, laius 95mm, paksus vaid 45mm
230V
IP20
CE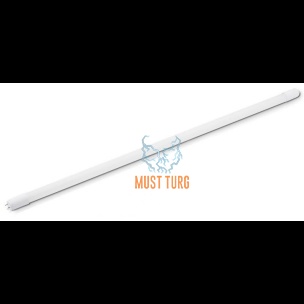 ,
Qty:
Partner in stock. Delivery 4-6 days
9,00 €