Car shampoo with wax K2 Express plus 500ml
Brand:
K2
Unit:
psc
Qty:
Partner in stock. Delivery 4-6 days
Delivery for 2-4 days in case of positive stock
Kontsentreeritud autoshampoon, mis eemaldab efektiivselt mustuse, putukajäägid ja muu saaste. Tänu tootes sisalduvale karnauba vahale jätab pinnale läikiva kaitsekihi. Sobilik kõikidele värvipindadele.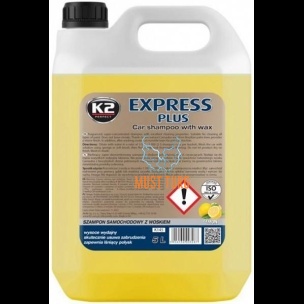 ,
Qty:
Partner in stock. Delivery 4-6 days
10,00 €