Car refrigerator with compressor 31L 12V/24V/220V Mobicool MCF32
Unit:
psc
Qty:
Partner in stock. Delivery 4-6 days
Delivery for 2-4 days in case of positive stock
- sisendpinge (vahelduvvool): 

100–240V
- sisendpinge (DC): 

12/24V
- reguleeritav temperatuurivahemik: +20°C kuni –10°C koos digitaalse ekraaniga.
- 31 l üldmaht annab ruumi kuni 52 purgile või kuuele 1,5 l pudelile.
- võimas, täielikult hermeetiline, integreeritud juhtelektroonikaga kompaktkompressor.
- sobib 1L karastusjoogipudelitele püsti.
- eraldatud osa toidule.
- interjööri Led-valgus pimedas kasutamiseks.
- eemaldatav kaas annab hõlpsa juurdepääsu.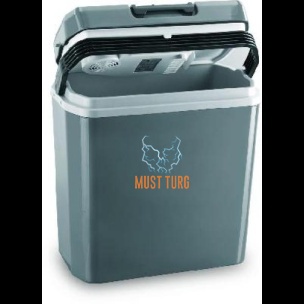 ,
Qty:
Partner in stock. Delivery 4-6 days
56,00 €