In-car camera Full HD1080P SD memory card up to 128GB S-Vision 203
Brand:
S-VISION
Unit:
psc
Qty:
Partner in stock. Delivery 4-6 days
Delivery for 2-4 days in case of positive stock
SD mälukaart ei sisaldu komplektis!
Mõõtmed: 55x50x40mm
Tüüp: Full HD1080P
Pinge: 5V
Kirjeldus: Full HD 1080P 30fps, Wifi: läbi nutiseadme reaalajas jälgimine ja salvestuste vaatamine - äpid saadaval nii Androidile kui iOS'ile, GPS: jälgimine läbi nutiseadmete ja PC, 1.54" HD LCD-ekraan: 1:1 (240x240px), integreeritud mikrofon ja kõlar, kinnitus: 3M teibiga esiklaasile,
kaamera on kinnitusjalale kinnitatud magnetiga
, SD mälukaart max 128GB
(ei sisaldu)
, G-sensor: vibratsioon käivitab salvetamise (töötab kui kaamera on sisselülitadud ja vooluallikaks on autoaku) - kaamera lõpetab lukustatud salvestamise eelseadistatud ajaperioodi lõppedes (28s), samuti salvestab lukustatud režiimis kokkupõrkel, et vältida potensiaalsete asitõendite ülekirjutamist (lukustatud salvestus - ei saa kustutada ning kaamera ei kirjuta salvestust hiljem üle) - kaameral on ka sisemine iselaadiv aku, mis kindlustab ohutu väljalülituse juhtudel kui vool peaks ootamatult kaduma, kuid kaamerat ei tohiks tavapäraselt kasutada ilma välise vooluallikata.
Chipset: Novatek 96658 + 1GB DDRIII, Sony IMX 323 sensor: max resolutsioon 12MP, 6G 170° 25mm lai lääts, H264 - MP4 videoformaat, JPG pildiformaat, Full HD 1080P: 30fps - HD 720P: 60fps, salvestusrežiimid: tavaline (vanemd salvestused kirjutatakse üle), time-lapse, SOS-salvestus: kustutamatu salvestamine, vool: DC 5V 1A (USB2), töötemperatuur 0°C ... +60°C, niiskus 15- 60%RH, hoiustamistemperatuur -20°C ... +70°C, 85g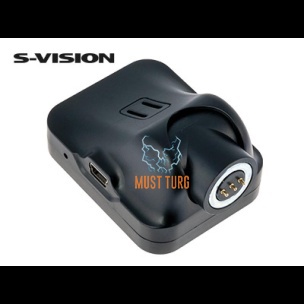 ,
Qty:
Partner in stock. Delivery 4-6 days
17,00 €