High beam with parking light Hella ValueFit LBE-320 10-48V 48W 3055lm ref.30 R112 ECE R10 R7
Brand:
HELLA
Unit:
psc
Qty:
Partner in stock. Delivery 4-6 days
Delivery for 2-4 days in case of positive stock
Valuefit LBE-320 uus 12-tolline Led-lisavalguspaneel.
Valguspaneeli saab mitmekülgseks paigaldamiseks paigaldada nii külgedele, taha kui ka ülaosale. Lisaks kaabel koos 1000mm DT pistikuga (3 pin).
 Kaitseklassid

ECE-R7, ECE-R112, ECE-R10
Kasuta koodi 
MUST12
 ja hind muutub veel paremaks!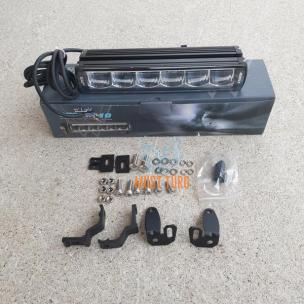 ,
Qty:
Partner in stock. Delivery 4-6 days
88,00 €