Hunting Camera PNI Hunting 350C 12MP with 3G Internet SMS
Brand:
PNI
Unit:
psc
Qty:
Partner in stock. Delivery 4-6 days
Delivery for 2-4 days in case of positive stock
Price:
180,00 €
Kuumakse alates:
61,20 €
Partneri laos puudumise korral tarneaeg 10-14 päeva!

Liikumisandurid
Jahikaamera PNI Hunting 350C saab käivitada liikumisega, mille tuvastab väga tundlik passiivne infrapuna (PIR) liikumisandur, kvaliteetsed pildid (staatilised pildid kuni 12MP) või SD-kaardile salvestatud videod.
Foto saatmine e-posti teel
Kaamera saadab 12MP fotosid (4000x3000 px) e-posti teel. See võib 5 sekundi jooksul teha kuni 5 järjestikust pilti. Vähim ajavahe kahe saadetud pildi vahel võib olla 40 sekundit.
Värviline ekraan
Kaameral / videol on sisseehitatud 2-tolline värviline ekraan fotode ja videote vaatamiseks.
Öösel nähtavus
Jahikamber PNI Hunting 350C sellel on 56 infrapuna-LED-i (üleval 25 ja allosas 31 LED-i), nii et öösel ulatub nähtavus kuni 20 m kaugusele. Kuigi kaamera IR-valgusdioodid põlevad, on öösel nähtamatu nii inimestele kui ka loomadele.
Veekindel
Kaamera on kamuflaažilme tõttu ideaalne lao jälgimiseks või metsloomade jälgimiseks. See on ehitatud tuulekindlaks. Samuti on see veekindel, IP54.
Kaamera 12 MP
Programmeeritava eraldusvõime abil võib pildi suurus erineda, ulatudes 5MP / 8MP / 12MP-ni.
Full HD eraldusvõime
Lisaks saadab sisseehitatud 3G-režiimis 3G-SIM-kaardiga suured fotod (1920x1440) e-postile ja FTP-server ning MMS-fotod (640x480) mobiiltelefonile. Mis tasuta APP (nii Android ja iOS seadmed) , saab kasutaja teha põhi kaamera seaded ja saada reaalajas pilte kauge APP.
- Lisage rakenduse Smartphone Trail Camera kaardi telefoninumber.
- Kopeerige allpool olevad seaded ja muutke ainult teie valduses olevaid telefoninumbreid ja e-posti aadresse.
- Saatke seaded kaamerale, vajutades saatmisnuppu.
- Kaamera vastab SMS-iga " SMS-käsud on edukalt täidetud! "
- Andke tellimus rakendusest Hangi pilt: saate sama kaamera SMS-i ja e-kirja koos kaamera tehtud pildiga.
- Kui see ei tööta, tähendab see, et tootel puudub GSM-signaal - ja kaamera tuleb välja võtta avatud alal ning ilmub vähemalt 2 signaalijooni. Kontrollige samal ajal ruumis olevaid seadeid, kontrollides hoolikalt toote kasutusjuhendit.
Autonoomia
PNI Hunting 350C võib töötada kas 4 või 8 AA leelispatareiga, nagu on näidatud korpuses, või 12 V toitega eraldi toiteallikast või suurema välise patareiga.
PNI 350C kaamera saab käske saada spetsiaalsest rakendusest Androidile ja iOS-ile: TrailCamera. Nii saate sel ajal toast pilti tellida ja sealt vastu võtta või saate selle abil ruumis mõned olulised seaded teha. Muidugi peab kaameral olema toimiv GSM SIM-kaart koos saadaolevate mobiilse andmeside ja SMS-idega.
Pildiandur: 5 megapiksline värviline CMOS
Efektiivsed pikslid: 2560x1920
Päev/öörežiim: Jah
IR-piirkond: 20m
IR seade: Top: 28 LED, Foot: 30 LED
Mälu: SD-kaart (4 GB - 32 GB)
Kasutusklahvid: 7
Objektiiv: F=3.0; FOV=100°; Auto IR-Cut-Remove (öösel)
LCD ekraan: 2" TFT, RGB, 262k
PIR kaugus: 20m (65jalga)
PIR nurk: 80 kraadi
Pildi suurus: 5MP/8MP/12MP = 2560x1920/3264x2448/4032x3024
Pildi formaat: JPEG
Video resolutsioon: FHD (1920x1080), HD (1280x720), VGA(640x480)
Video formaat: AVI
Video pikkus: 05-59sek. programmeeritav
Laskmise numbrid: 1-5
Trigger aeg: 0.4s
Triggeri intervall: 4s-7s
Kaamera + video: Jah
Seadme seerianumber. Jah
Ajajärk: Jah
SD-kaardi tsükkel: ON/OFF
Operatsioon võimsus: Patarei: 9V; DC: 12V
Aku tüüp: 12AA
Väline alalisvooluühendus: 12V
Ooteseisundis olev vool: 0,135mA
Ooteaeg: 5~8 kuud (6×AA~12×AA)
Automaatne väljalülitamine: Testrežiimis lülitub kaamera automaatselt välja 3 minuti pärast, kui klahvistikku ei puudutata.
Kasutajaliides: USB/SD-kaardi/DC port
Paigaldamine: Rihm; statiiv
Töötemperatuur: -25°C kuni 60°C
Säilitustemperatuur: -30°C kuni 70°C
Operatsiooni niiskus: 5%-90%
Veekindel spetsifikatsioon: IP66
Mõõtmed: 148.25*117.37*78.25 mm
Kaal: 367 g
Sertifitseerimine: CE FCC RoHs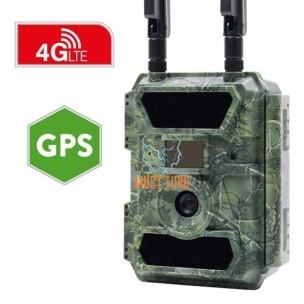 Partneri laos puudumise korral tarneaeg 10-14 päeva!
Nüüd kaasas akutoitekaabel ja mälukaart SDCS/32GB 100MB/S!
199,00 €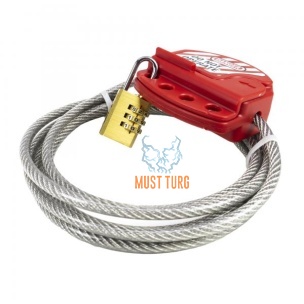 Partneri laos puudumise korral tarneaeg 10-14 päeva!
17,00 €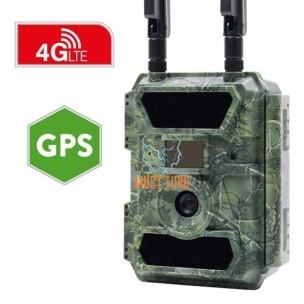 Partneri laos puudumise korral tarneaeg 10-14 päeva!
Nüüd kaasas akutoitekaabel ja mälukaart SDCS/32GB 100MB/S!
199,00 €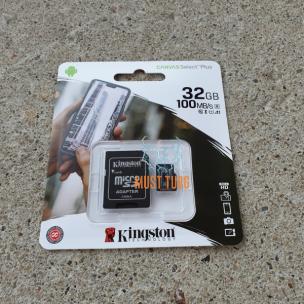 11,00 €