Flashlight Ledwise Wool with battery1500lm
Brand:
LEDWISE
Unit:
psc
Qty:
Partner in stock. Delivery 4-6 days
Delivery for 2-4 days in case of positive stock
Kirjeldus: LEDWISE VILLAIN otsingutuli on üks oma kategooria peenemaid. Mõõdetud valgustugevus CREE XHP35 LED'ist on 1500lm (1850lm teoreetiline), peegeldatult läbi spetsiaalse peegli kuni 800m kaugusele, valgustades ka kaugemaid objekte suurepäraselt nõudlikes olukordades nagu merel või jahil. Tulel on IP68 veekindlus ja erakordne vastupidavus - tuli põleb üle nelja tunni vees 50m sügavusel, -25C° külmaga ja pärast 30m kõrgust kukkumist.
LEDWISE VILLAIN kasutab kahte 18650 Li Ion 3400mAh akut, mis on laetavad AT794 laadijaga.
Komplektis: Tuli, käetugi, vööklamber, akude mahtuvuse pikendus, metallhoidik, 2 varu O-rõngast, soome- ja inglisekeelne kasutusjuhend.
Tootel on kahe aasta pikkune garantii.
Akud 18650 
3400mAh
ja laadija AT794 tuleb lisaks osta!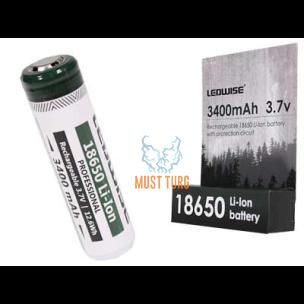 ,
Qty:
Partner in stock. Delivery 4-6 days
24,00 €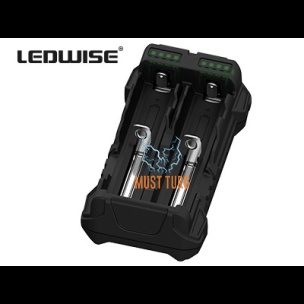 ,
Qty:
Partner in stock. Delivery 4-6 days
22,00 €